Underclassmen, pick up schedules at CHS tomorrow! Visit the Parent Portal now to make sure your 2024 OLR is complete and there is no outstanding lunch balance. Local holds, such as books or sports uniforms must also be cleared up before you will receive your schedule.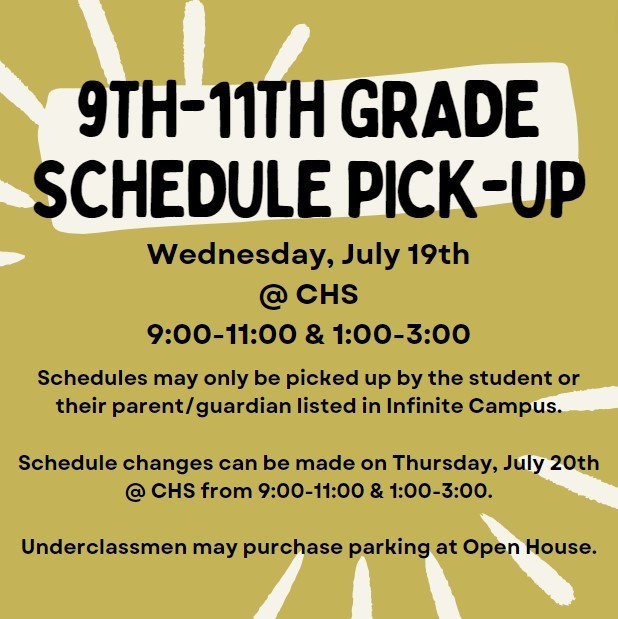 Is someone in your household enrolled in Free and Reduced School Lunch? You may qualify for the FCC's Affordable Connectivity Program (ACP)! The ACP provides households with up to a $30 credit every month toward their internet bill. Ga Student Connect will be contacting eligible households to provide online enrollment assistance to anyone that qualifies so please be aware of any call coming in from 470-500-1903. You can also call this number on your own to receive enrollment support. Visit gastudentconnect.org to learn more!

Attention Parents: ALL students MUST sign up for bus transportation during the Online Registration process before school begins on July 28, 2023, in order to be placed on a bus route. All students who sign up for bus transportation will be given an ID tag to scan on and off the bus. Students are NOT allowed to ride the bus without the ID tag. If you need to make any changes, please contact the Transportation Department at 706-335-5500.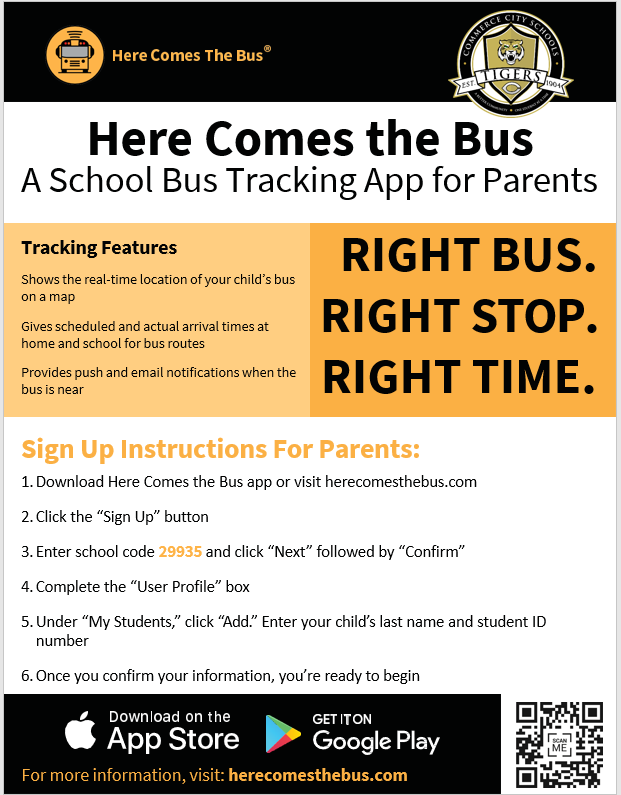 Good afternoon! We're excited about the upcoming school year. Download our app if you haven't already as this will be our primary means of communication for the upcoming year (replacing Remind). We'll see you at Open House next week! Go Tigers!
https://youtu.be/gJjfs7KvPts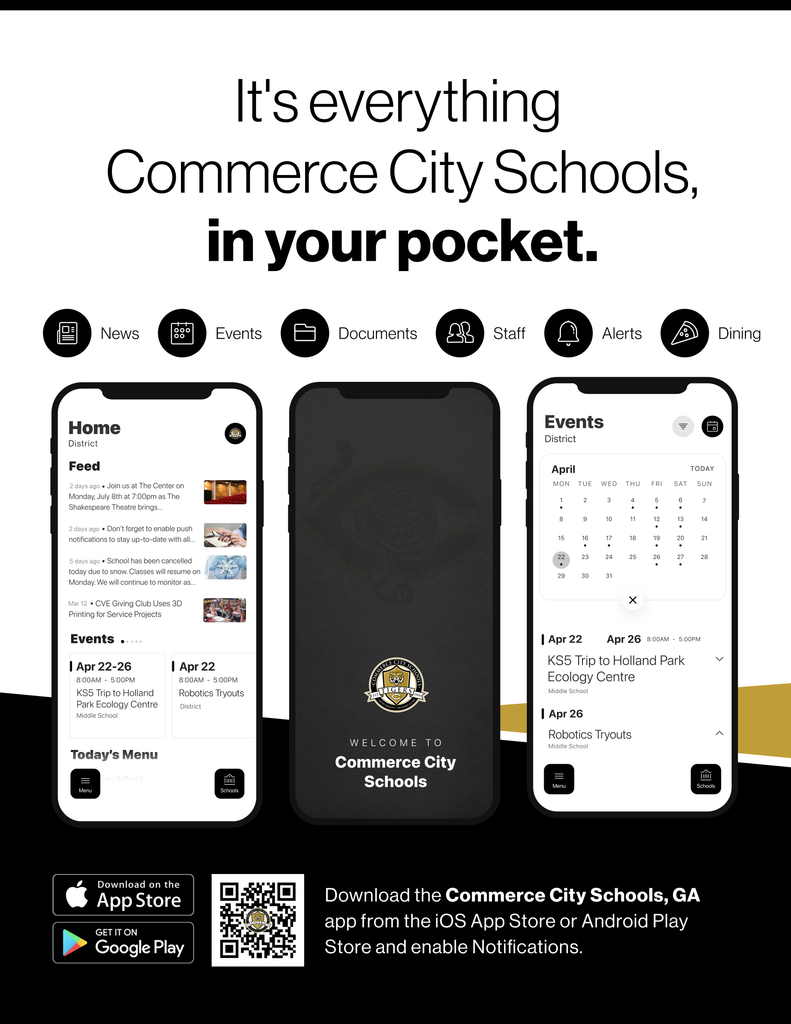 Seniors, pick up schedules, pay senior dues, & buy parking tomorrow at CHS! To purchase a parking pass, you must have your driver's license, tag number, & make and model of your vehicle.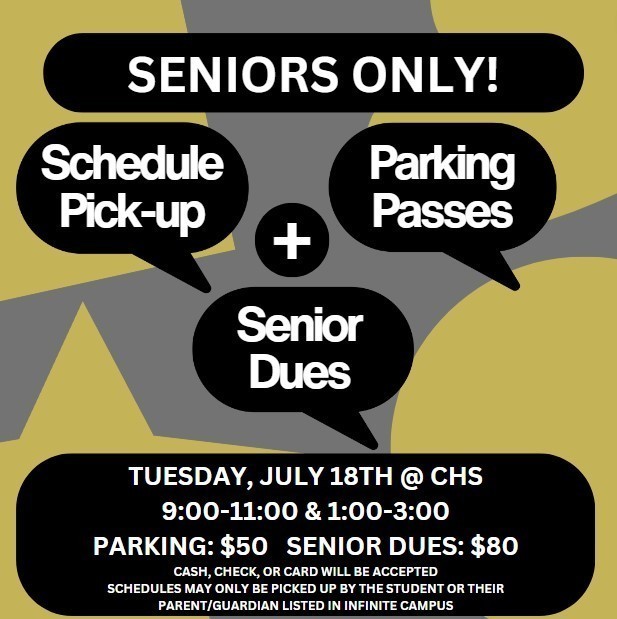 Underclassmen may pick up their schedules on Wednesday, July 19th at CHS from 9AM-11AM & 1PM-3PM. Schedules may only be picked up by the student or their parent/guardian listed in Infinite Campus. Students may also get their schedules at Open House.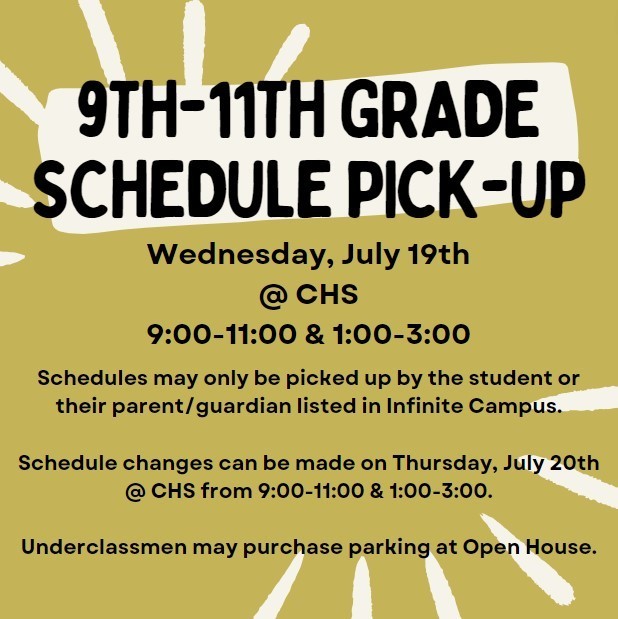 Seniors may pick up schedules, pay for parking, & pay senior dues on Tuesday, July 18th 9AM-11AM & 1PM-3PM. Parking is $50 & Senior Dues are $80. Senior Dues cover all graduation fees, cap & gown package, & diploma package. Seniors may also take care of these items at Open House.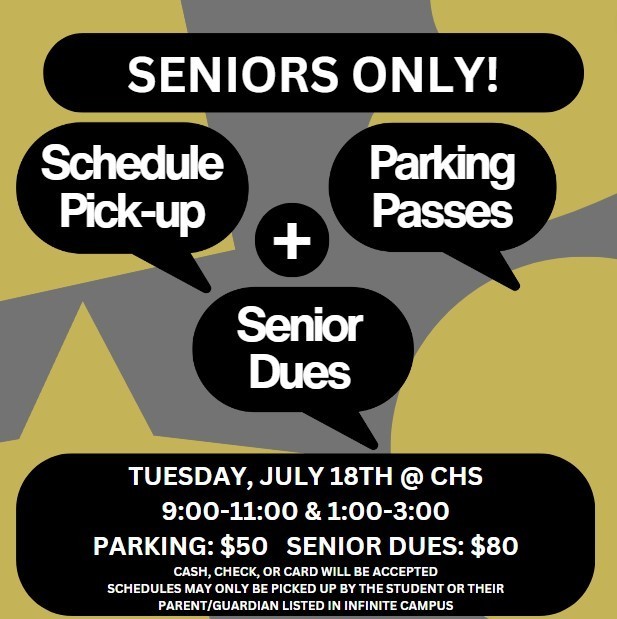 Please join us for the CHS Open House on Tuesday, July 25th!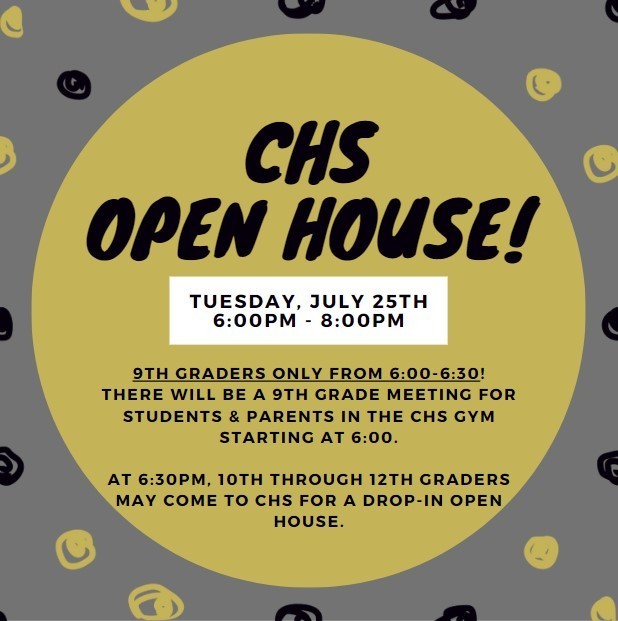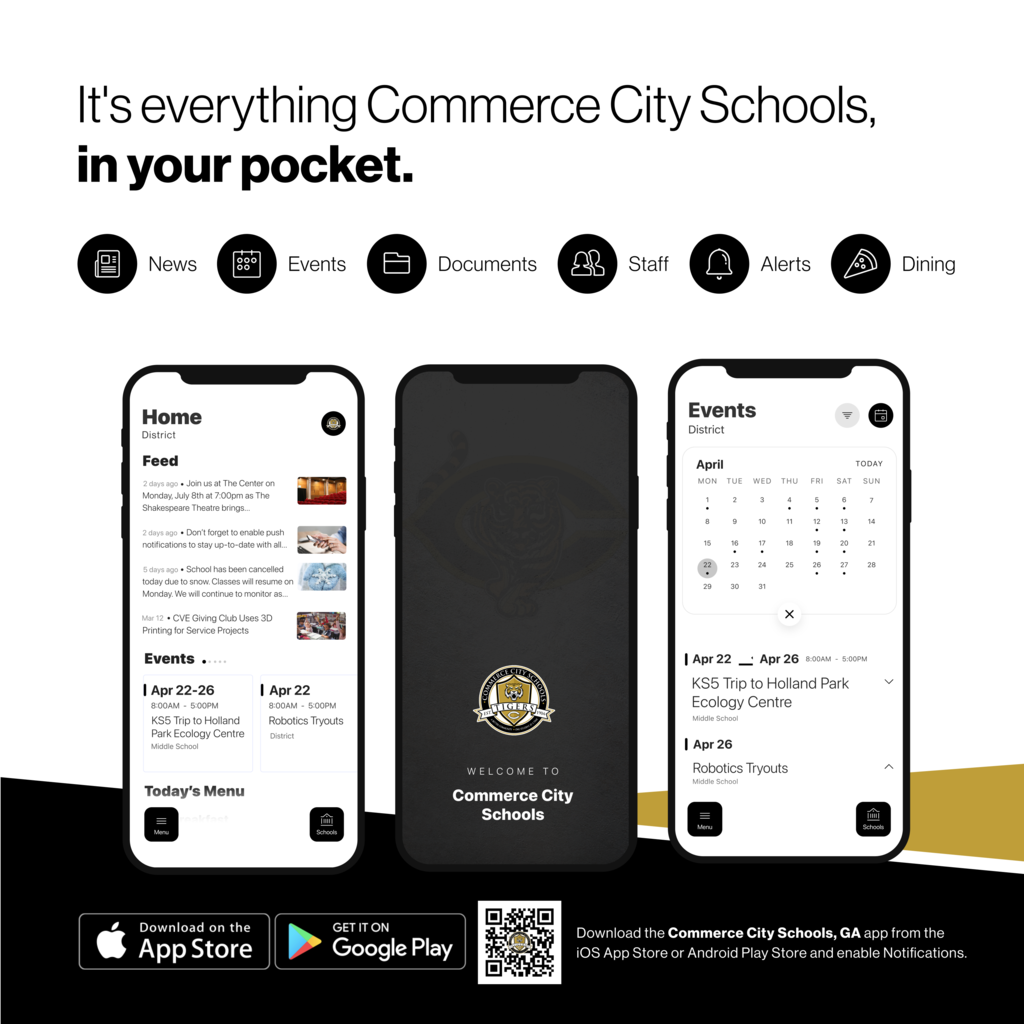 Congratulations to Mrs. Sims's Honors Analytic Geometry Class. They were the lucky winners of the 30 Rings Raffle in April. The class completed more than 30 rings in Khan Academy and won a LearnStorm Kit along with a $50 gift card for Khan Academy Merch. LearnStorm is Khan Academy's classroom engagement tool that drives skill mastery. Way to go! Math is fun!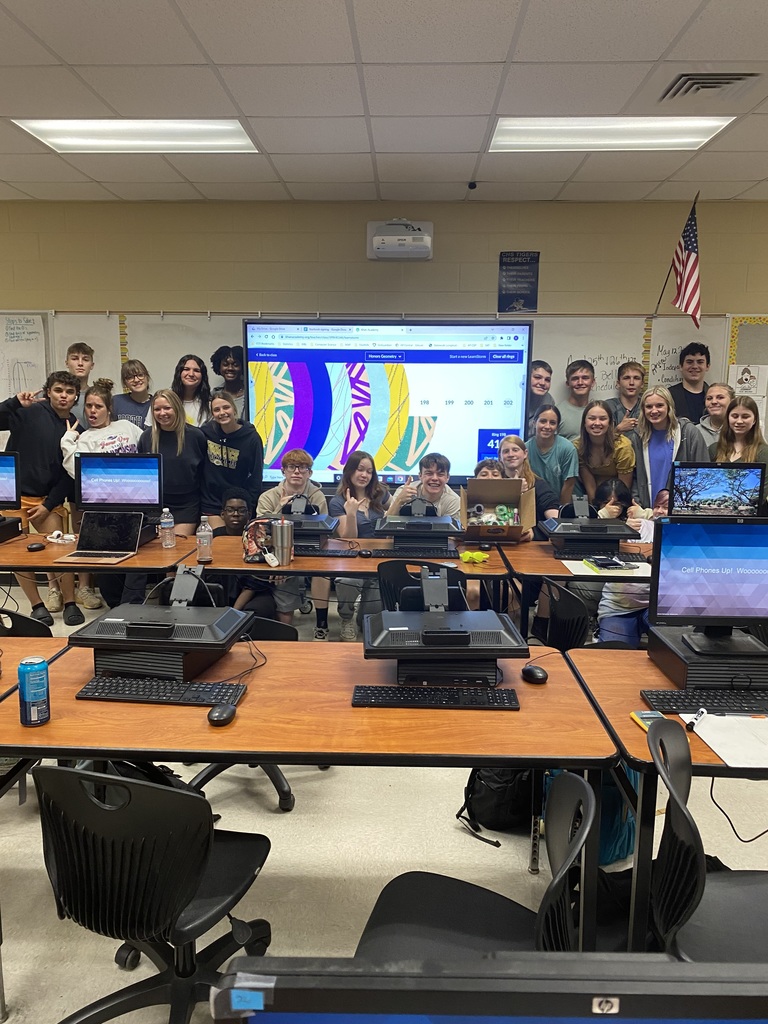 Thank you to all that made donations to help make our teachers feel special!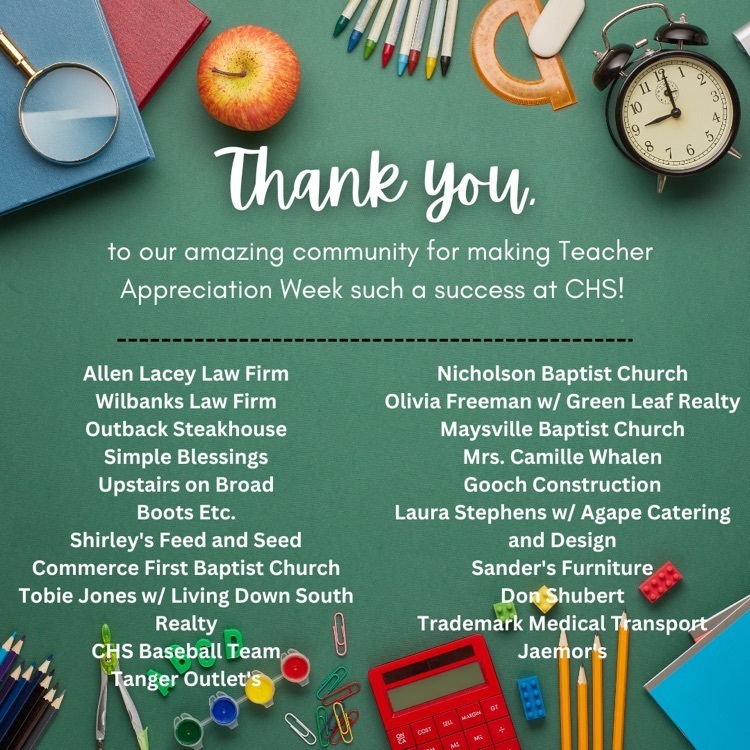 SENIORS!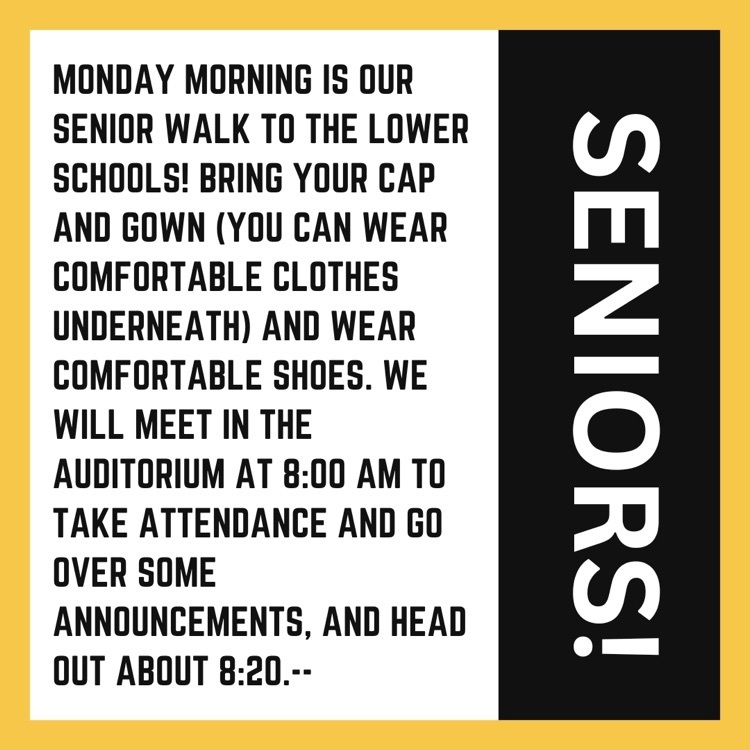 The CHS Powderpuff game will be next Monday, May 15 at 7:00pm! It will be open to the community and there will be concessions available.  Admissions is $3 and all funds collected will be used towards 2024 Prom. STUDENT SIGN UP: Any girl interested in playing on their grade-level powderpuff team needs to bring $2 to Mrs. Matthews to sign up. Any guy interested in being a coach for their grade-level powderpuff team needs to bring $2 to Mrs. Matthews to sign up! 💗🏈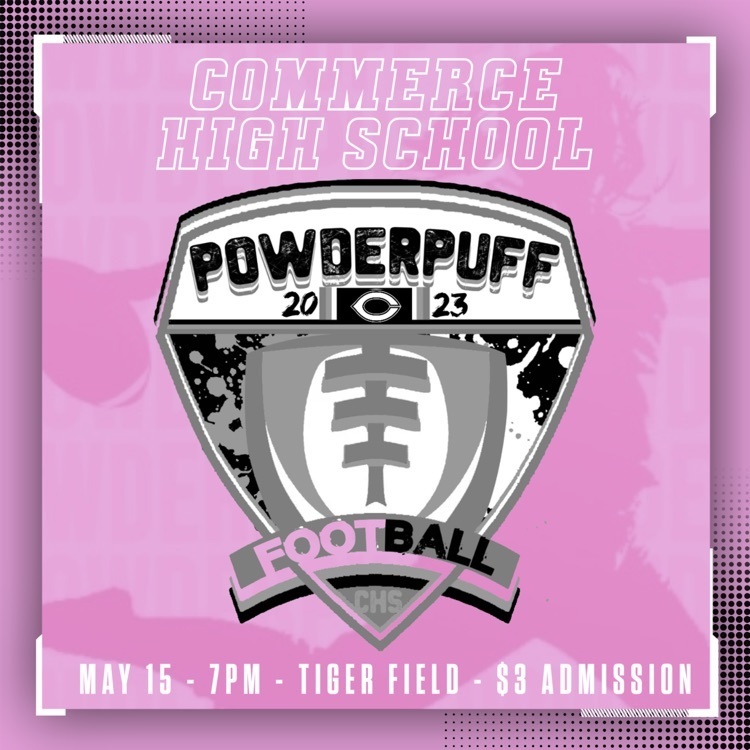 Friday May 12th is the deadline for clearing your child's negative meal balance at all Commerce City Schools. Please note that students, faculty and staff will not be able to charge meals after that date. Meals purchased beginning Monday May 15th through the end of school will be on a "pay as you go" basis unless there is money on account to cover the cost. Thank you for making the Commerce City Schools Nutrition Department one of the most successful programs in the State of Georgia. We appreciate your support and assistance in closing out another great year.

​Commerce City Schools and the Georgia DOE are teaming up to help eligible households enroll in the Affordable Connectivity Program which could provide up to $30 toward your internet bill. Visit gastudentconnect.org or call GA Student Connect at 470-500-1903 to enroll. Students enrolled in the Free & Reduced School Lunch Program and School Breakfast program are eligible for ACP. Additional information will be sent home with eligible students beginning the week of May 8th.

Happy Principals Day, Mr. Smith! We appreciate you and all the ways you make CHS great! #nationalprincipalsday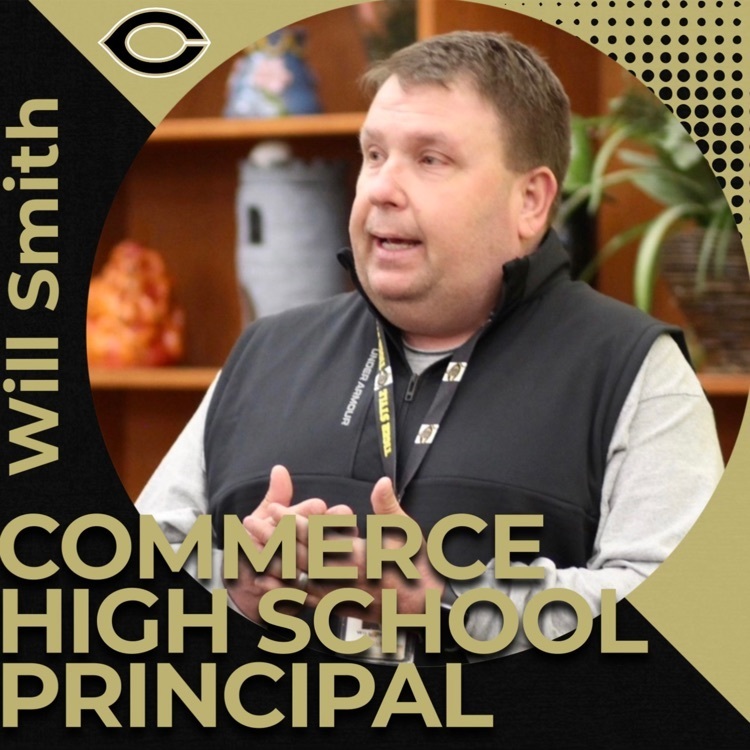 ⚽️GAMEDAY⚽️ Come support the Lady Tiger Soccer Team tonight at 6pm in GHSA Final 4 showdown vs Mt Vernon!